Thursday, November 23, 2006
A Thanksgiving dance
We motored on down the hill to see OmegaGranny and Great Grandma for Thanksgiving. Herewith, some evidence. Me and OmegaGranny. No, I'm not drunk, it just looks like it.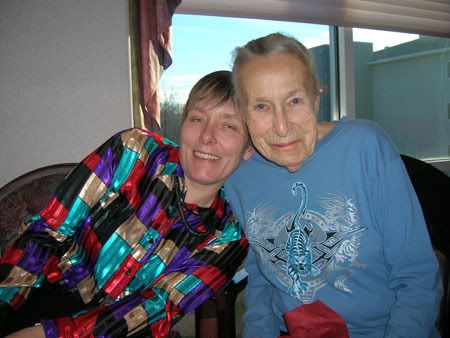 The whole family.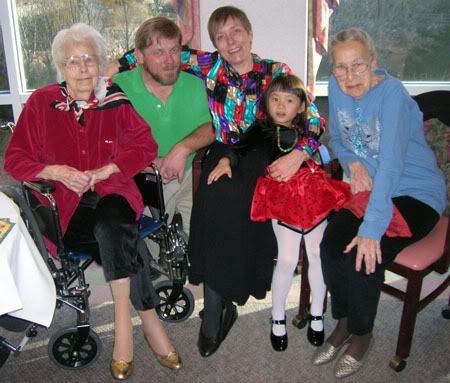 While chatting with some board friends about digicams, someone mentioned that the Canon had a "sports" mode, where the camera clicked merrily away, rather than the photographer (that would be me) hitting the "take" button and then waiting...waiting...waiting until the damned shutter clicks. Inevitably, with the latter, you hit the button while someone is looking great--smiling or doing some original grimace--only to discover, after the camera does its thang, that you've captured the solemn look after the grin, or the goofy look after the original grimace. Anyway, sports mode. Hmmm. I thought I'd investigate. Lo and behold, it works!! Herewith, a dance:
Happy Thanksgiving to one & all!
posted by Kate @ 11/23/2006 11:02:00 PM

9 Comments:
Post a Comment
<< Home