Sunday, December 04, 2005
How to make sugar cookies
So OmegaDad thought it would be fun to make sugar cookies as a family project. Step one was mom creaming butter and sugar. (I'm old-fashioned. If you're gonna cream butter and sugar, you gotta do it by hand.)
Steps two and three were flour, baking powder, salt...hands...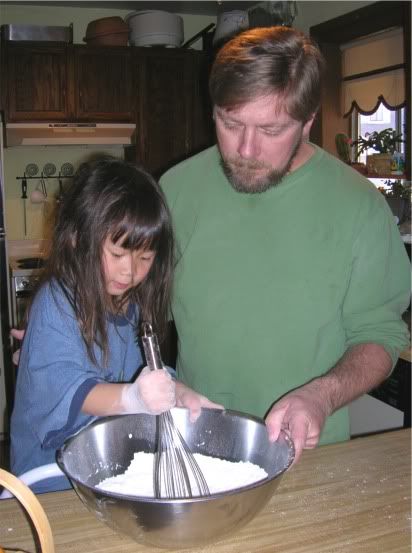 Step four was mixing the wets with the dries (we left out the part where OmegaDad was completing the wet mix):
This required a bit of clowning around--OmegaDotter decided to "get" OmegaDad, then giggled with glee.
Forming the dough into balls: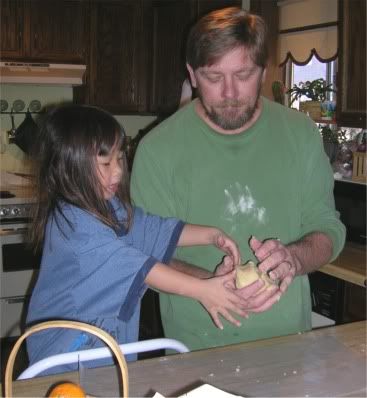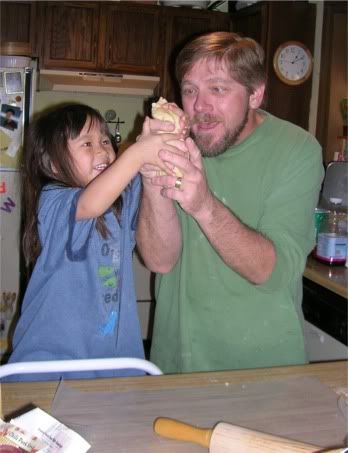 OmegaDotter got her first whack at a rolling pin.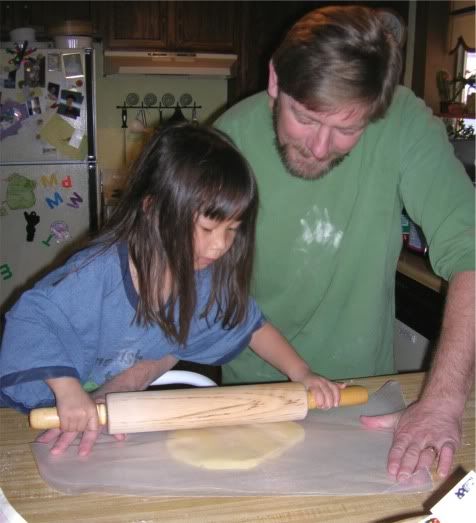 Cutting out cookies.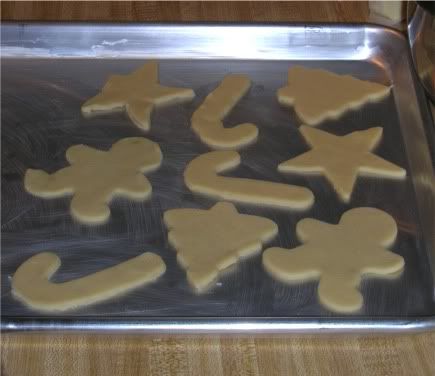 OmegaDad made OmegaDotter a few special horsie cookies:
OmegaMom demonstrates how to ice the cookies, then it was OmegaDotter's turn.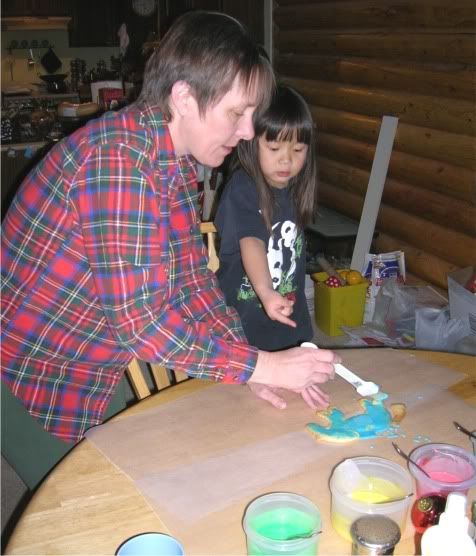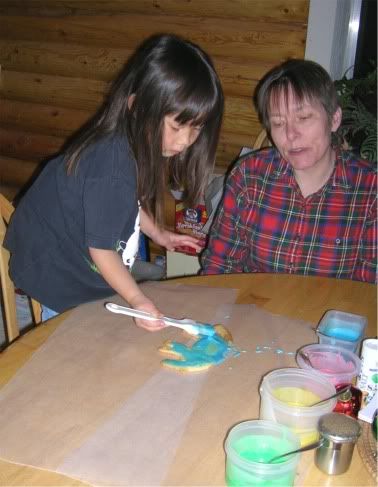 How many sprinkles can an almost-four-year-old put onto a sugar cookie? A lot.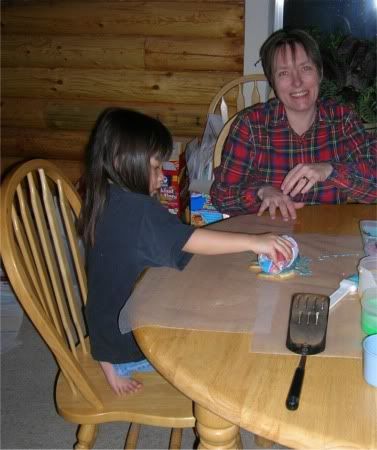 OmegaDad's special horsie cookie in all it's glory: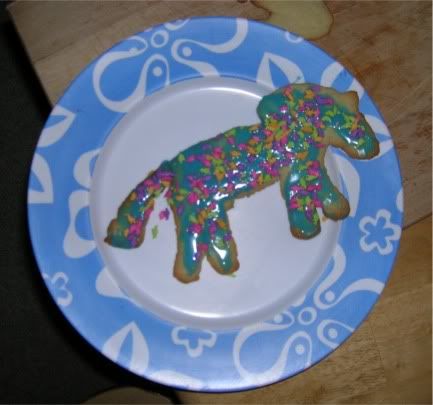 Christmas cookies in a variety of not-very-Christmassy colors: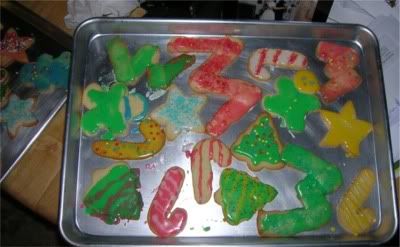 The artistes at work: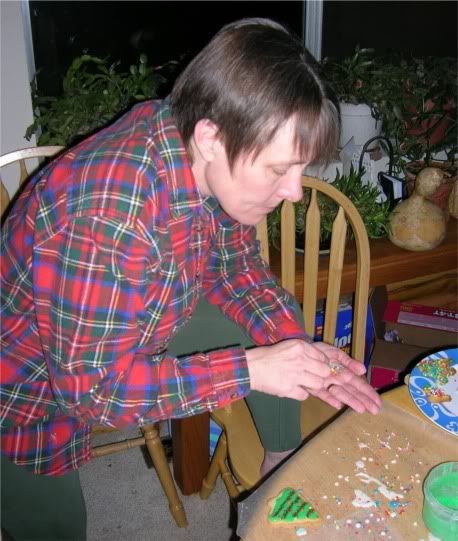 The finale--what a
mess
!!! Thank goodness for wax paper!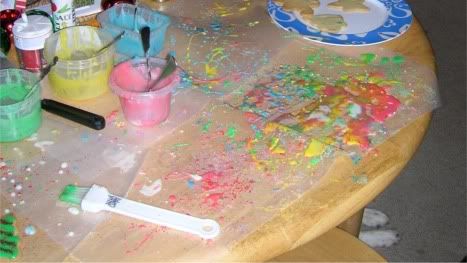 Categories: [Family] [Cuteness] [Photo Posts]
posted by Kate @ 12/04/2005 09:42:00 PM

3 Comments:
Post a Comment
<< Home