Saturday, March 10, 2007
A gift of horses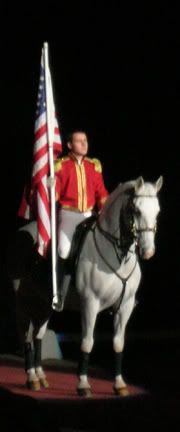 OmegaGranny saw an ad in her local paper, and brought it to my attention. Do you think, she asked, OmegaDotter might like to see the Lippizaner stallions?
Is the Pope Catholic? Does the sun rise in the east?
In other words, yes.
We told her we were going to go see "dancing horses". She was thrilled. The show was grand. Here are some pics (I'd do a better job, but I'm not using my standard blogging tool):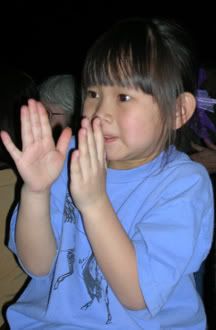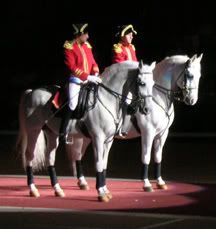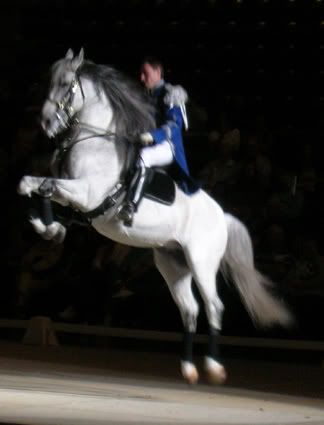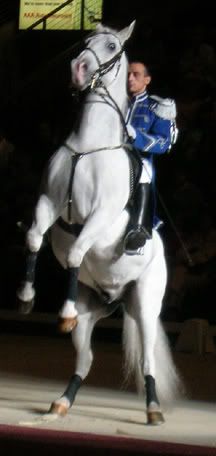 Then we headed back to OmegaGranny's, and off to dinner at the Raven. Good eats, and live music, with live musicians. The dotter fell immediately in love with the guitar player, and flirted with him endlessly. When we left, she informed us, "I like that boy." OmegaGranny wanted to know how he compared to One and Only True Love, and wanted to know OOTL's name...I answered, "C.", and OmegaDotter, irked, said, "No! His name is Ben, and he's a big boy."
So, Ben, if you're out there, you have a fan. A quite enchanted fan.
(Sorry for the layout, folks!)
posted by Kate @ 3/10/2007 08:42:00 PM

4 Comments:
Post a Comment
<< Home