Monday, May 08, 2006
Cause for (minor) celebration
Today, OmegaMom passed ten thousand hits on the ol' bloggeroo: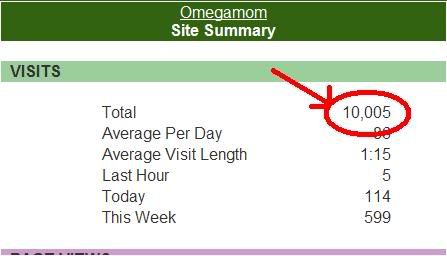 This calls for the dancing banana.

I'm glad (and always somewhat surprised) that so many folks like to stop over here on a regular basis. I'll try to keep things entertaining enough so that you keep on feeling like that! Now to go look for some cake...
posted by Kate @ 5/08/2006 10:24:00 PM

2 Comments:
Post a Comment
<< Home