Sunday, July 23, 2006
Post-n-run
We've been hangin' with OmegaGranny. I drove down the mountains and spent the night with her, then together we moseyed back up the mountains via a different route. She spent two nights with us, was inundated with the dotter and her horsies, and had a grand time taking pics of odd and interesting stuff for her
blog
. We drove her back home this afternoon, stopping off at vegetable stands to get
awesome
peaches and canteloupes, and sweet corn to be cooked later on. No great thoughts tonight. But a friend mentioned that the hair in my pic of the dotter jumping was so reminiscent of her referral pic that I just had to post them side-by-side: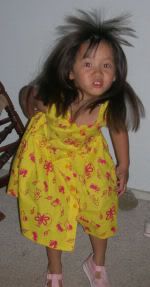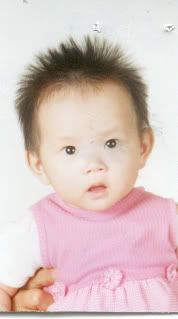 Vacation is over; back to the code mill tomorrow. I didn't do
anything
. I relaxed, read books, cleaned house a bit (I can
walk
in my office again!), exercised, slept, enjoyed the rain, and feel revitalized.
posted by Kate @ 7/23/2006 08:58:00 PM

2 Comments:
Post a Comment
<< Home