Sunday, January 01, 2006
Reeelly BIG music
No doubt you, like others, have encountered this holiday season a link that leads to an amazing Christmas light show choreographed to the Trans-Siberian Orchestra's
Wizards of Winter
.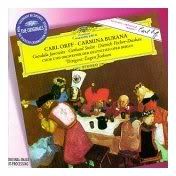 OmegaMom is a sucker for bombastic symphonic and choral music. She blames this directly on her mother, OmegaGranny, who gave her, when she was 17, a copy of
Carl Orff's Carmina Burana
. You may not recognize it by name, but OmegaMom assures you you know it by hearing--the chorus O Fortuna has been used for everything from grandiose introductions to and battle scenes in movies to
advertisements lampooning those same grandiose scenes
.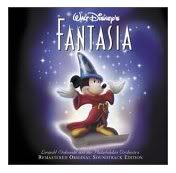 Actually, though, when OmegaMom thinks further back, she has to pardon OmegaGranny for the slur--it was
not
the Carmina Burana that did it, but Walt Disney's Fantasia, which had not only the
Augurs of Spring
selection from Igor Stravinsky's The Rite of Spring, but also Night on Bald Mountain. OmegaMom thought the dinosaurs dying off to the Rite of Spring was intensely romantic, and the
Night on Bald Mountain
(Mussorgsky) segment gave her delicious shivers, a la horror movies. OmegaGranny is not off the hook, though--the same Christmas she presented OmegaMom with Carmina Burana, she also gave her Stravinsky's Rite of Spring
and
Rachmaninoff's Piano Concerto #2
. But maybe one could blame OmegaMom's dad, who used to play Rachmaninoff's
Prelude in C-Sharp Minor
ALL THE TIME
...because OmegaMom loved it. Another grand piece of bombast is Guiseppe Verdi's
Deus Irae
. Then there's the
presto adigiato
of Beethoven's Moonlight Symphony. Everyone loves the first movement; I don't. This one has always been OmegaMom's "I've got to get out I've got to get out I've got to get out" theme song for when I'm feeling fed up with work, life, boyfriends, spouses, children, what-have-you. (OmegaMom's dad played this one beautifully, as well.) There you have it. I am a bombast addict. And now I have this loverly Creative Zen MP3 player. I think it's time to dig out my old bombastic albums and load that puppy up...
(Blast. I have to edit this entire post, because Amazon--bah--does not allow direct links to either their pics or their clips. Bah. You will have to locate the specific music clips yourself, sorry!)
posted by Kate @ 1/01/2006 09:56:00 PM

1 Comments:
Post a Comment
<< Home